It made with love from beetle.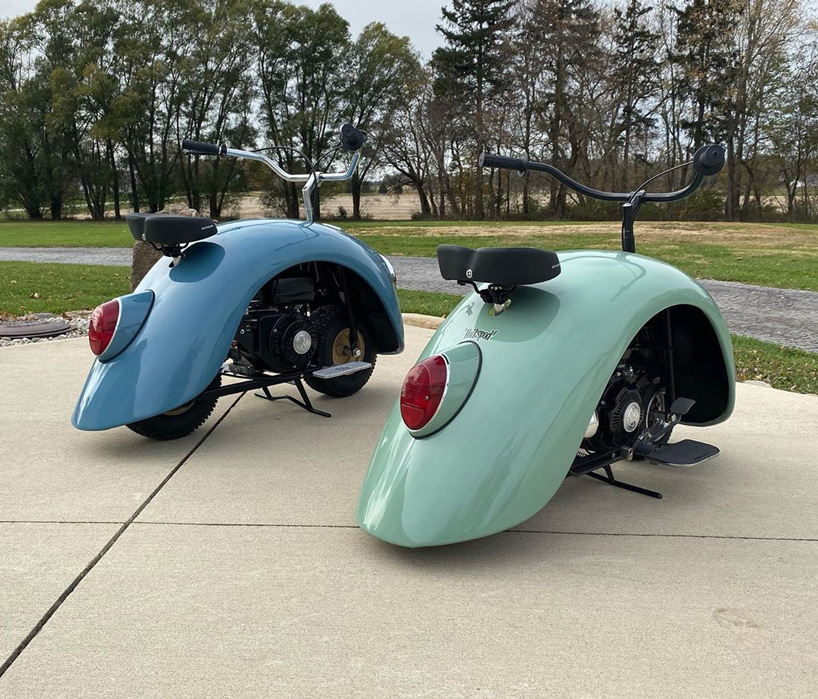 Brent Walter is custom build specialist, He has taken apart an original volkswagen beetle to create two retro-styled mini bikes. Called the 'volkspod', walter repurposes the fenders from a type 1 model, melding them together to create a custom frame.
Under the custom frame is a 79cc(Green) and 212cc for blue volkswagen engine. Echoing its distinctive round shape, walter's reinterpretation adds a wide handlebar, reminiscent of retro bicycles from the 90s.
This mini scooter pays homage to the volkswagen beetle type 1. Walter has created two versions of his 'volkspod' in iconic shades of the original beetle: birch green and pastel blue.